| | | | |
| --- | --- | --- | --- |
| Six hostages, 8 kidnappers killed in Algeria siege; 7 still held | | | |
Thursday, 17 January 2013 10:37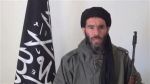 Six foreign hostages and eight of their captors were killed when Algerian forces fired on a vehicle being used by besieged gunmen at a gas plant in the remote Algerian desert on Thursday, a local source told Reuters.
Mauritania's ANI news agency, which has been in constant contact with the kidnappers, said seven hostages were still being held: two Americans, three Belgians, one Japanese and one British citizen.
The standoff, which began when gunmen stormed the gas plant on Wednesday morning demanding a halt to a French military operation in neighboring Mali, has unfolded into one of the biggest international hostage crises in decades.
An Algerian security source said 25 foreign hostages had escaped alive. The local source in the town who gave the death toll in the strike said 180 Algerian hostages had also managed to flee.
Britain and Norway, whose oil firms BP and Statoil run the plant jointly with the Algerian state oil company, said they had been informed by the Algerian authorities that a military operation was under way.
ANI and Qatar-based Al Jazeera reported that 34 of the captives and 15 of the captors had been killed when government forces fired from helicopters at a vehicle.
However, those death tolls were far higher than confirmed by the local source and also contradict the reports that large numbers of foreigners escaped alive.
Governments around the world have been holding emergency meetings to respond to the crisis, which sharply raised the stakes in a week-old French campaign against al Qaeda-linked rebels in the Sahara.
A group calling itself the "Battalion of Blood" said it initially seized 41 foreigners, including Americans, Japanese and Europeans, after storming the gas pumping station and its employee barracks before dawn on Wednesday.
The attackers have demanded an end to the French military campaign in Mali, where hundreds of French paratroopers and marines are launching a ground offensive against rebels a week after Paris began firing on militants from the air.
Comments
(0)

Write comment