| | | | |
| --- | --- | --- | --- |
| EU to make antitrust charges against Samsung soon | | | |
Thursday, 20 December 2012 09:20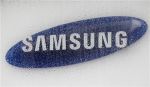 The European Commission is set to charge South Korean electronics group Samsung in an antitrust patent case, the European Union's competition chief Joaquin Almunia said on Thursday.
The EU competition watchdog is investigating whether Samsung broke EU competition rules by filing patent lawsuits against Apple.
"We will issue a statement of objections very soon," Almunia said, referring to the Commission's charge sheet.
Apple and Samsung, the world's top two smartphone makers, are locked in patent disputes in at least 10 countries as they vie to dominate the lucrative mobile market and win over customers with their latest gadgets.
On Tuesday, Samsung said it was dropping an attempt to stop the sale of some Apple products in Britain, France, Germany, Italy and the Netherlands, though it did not say it would halt its court battle for compensation.
In August, Apple was awarded $1.05 billion damages after a U.S. jury found Samsung had copied critical features of the iPad and iPhone. The Samsung products run on the Android operating system, developed by Google.
Comments
(0)

Write comment