| | | | |
| --- | --- | --- | --- |
| Nokia Siemens to close German services unit: sources | | | |
Tuesday, 04 December 2012 16:41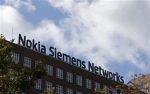 Nokia Siemens Networks' (NSN) German services unit faces closure and 1,000 jobs are at risk as Nokia and Siemens shake up the joint venture, two sources said.
One of the people familiar with the situation said the closure would be effective by the end of 2013 and will be announced on Wednesday during a meeting at which workers will be told a crucial contract with Deutsche Telekom will not be extended.
The Mobile telecoms equipment joint venture is cutting costs and plans to shed a quarter of its staff and sell product lines to focus on mobile broadband. The program is expected to yield about 1 billion euros ($1.31 billion) in cost savings by the end of next year.
The telecoms equipment market is going through tough times with stiff competition from Chinese peers Huawei and ZTE as the major telecoms operators postpone investments, faced with shrinking markets due to the weak economy.
France's Alcatel-Lucent has also said it will cut costs and jobs to survive stiff competition and weak demand.
NSN Services Gmbh, which generates under 100 million euros in annual sales and employs about 1,000 people, provides network operations and management services and also includes Vodafone among its customers.
Deutsche Telekom sold the unit to NSN five years ago, when the two companies also agreed on a 300 million euro services contract that now will not be renewed, according to the sources.
NSN, which declined to comment, has said such services, often provided on older overhead cable networks, are not considered core operations, and it exited a similar business in Brazil earlier this year.
Verdi union representative Mike Doeding said that a meeting to update workers about next year's plans was scheduled for Wednesday, adding he had no idea about what message to expect from management.
"If they are to close the unit it would be an outrage," Doeding said.
Deutsche Telekom referred requests for comment to NSN.
On Monday, NSN said it was selling its optical fiber unit to Marlin Equity Partners, resulting in the transfer of up to 1,900 employees, mainly in Germany and Portugal.
NSN had 60,600 employees at the end of the third quarter.
Comments
(0)

Write comment